| | |
| --- | --- |
| | about abramis |
abramis is a new academic publisher that specialises in the innovative on-demand publishing model.

Combining experience of the traditional publishing industry with expertise in new technologies and processes, as an academic publisher we offer a wide range of publishing services and solutions that are designed to meet the needs of today's academic authors.

Focusing on academic titles and programme related materials for students, the publishing model delivers benefits to the author in terms of premium royalty payments and also in the time taken to bring a title to market, which can be under four weeks for a finished manuscript...


| | |
| --- | --- |
| | Featured Title |
Anti-Social Media?
Edited by John Mair, Tor Clark, Neil Fowler, Raymond Snoddy & Richard Tait

Social media has revolutionised journalism and wider society, for good and bad. Journalists have powerful tools - but are watching the collapse of a newspaper industry failing to compete with social media platforms. Individuals can make their contribution to the global conversation, but at the price of vicious and intimidatory trolling which threatens freedom of expression. Social media has transformed political campaigning but its recent misuse in the UK and US undermines democracy. This book recognises the good and looks at ways to minimise the bad, with contributions from leading experts in journalism, politics and digital media, as well as the latest academic research.

Contributors Professor Leighton Andrews, Paul Armstrong, Professor Patrick Barwise, Sir Peter Bazalgette, Amy Binns, Vincent Campbell, Baroness Shami Chakrabati, Jim Chisholm, Alex Connock, Paul Connew, Alex DeGroote, Sean Dodson, Torin Douglas, Bill Dunlop, Dipsy Edmunds, Professor Chris Frost, Professor Christian Fuchs, Professor Ivor Gaber, Alan Geere, Tom George, Faith Gordon, Christopher Graham, Phil Harding, Professor Jeff Jarvis, Gina Miller, Denis Muller, Agnes Nairn, Professor John Naughton, David Nolan, Michelle O'Reilly, John Price, Paul Reilly, Greg Rowett, Alan Rusbridger, Professor Richard Sambrook, Kostas Saltzis, Professor Michael Schrage, Prosper Tatendra, Mark Thompson and Claire Wolfe.

Editors John Mair has been the lead editor of all 25 Abramis 'hackademic' texts. He is a former BBC producer and university lecturer.
Tor Clark is Associate professor in journalism at the University of Leicester and a former regional newspaper editor.
Neil Fowler is the former editor of four UK regional daily newspapers and of Which? magazine. He is an Associate Member of Nuffield College, Oxford.
Raymond Snoddy OBE is the former media editor of The Times and media correspondent of the Financial Times.
Richard Tait CBE is Professor of Journalism at Cardiff University and former Editor In Chief of ITN.

The Abramis 'Hackademic' Series This is the 25th in the Abramis 'Hackademic' series. Titles have ranged from the Arab Spring to Phone Hacking to Brexit and Trump and the futures of the BBC and Channel Four. All are available on Amazon.


Brexit, Trump and the Media
Edited by John Mair, Tor Clark, Neil Fowler, Raymond Snoddy & Richard Tait

They were the two volcanic surprises in world politics in 2016 - Brexit, the UK vote to leave the European Union in June, and the election of Donald Trump as the 45th President of the United States in November. Neither was predicted by the polls, neither pleased the establishment in both countries. Both will have long-term ramifications, good and bad, for decades to come. But what role did the media on both sides of the Atlantic play as midwives to these 'populist' revolts? Was it wary enough? Did the media, in all its various forms, act as watchdog or lapdog? With the 2017 UK General Election results fresh in our minds, this is a timely and cogent analysis of how we arrived at where we are.

This book - the 20th in the acclaimed Abramis 'hackademic' series (mixing academics and journalists between the same covers) attempts to answer those big questions and more.

The contributors include some of journalism and academia's most distinguished names, from the introduction by Channel 4's Jon Snow through to the postscript by the BBC's Nick Robinson.


Covering Conflict
by Richard Lance Keeble

In Covering conflict: The making and unmaking of new militarism, Richard Lance Keeble presents a highly original, critical overview of the UK press's coverage of wars since 1945. The US-led attacks on Iraq in 1991, Afghanistan in 2001 and Iraq in 2003 were conceived in 'new militarist' terms - in that they were quickly concluded with 'victories' rapidly proclaimed against relatively puny opposition. Yet since 2001, Western military adventures wasting billions of pounds and dollars (which could so easily have been directed at socially useful projects) have turned into appalling quagmires - leading to massive civilian casualties, unprecedented refugee crises and levels of joblessness. New militarism has been transformed into disaster militarism.
Secrecy lies at the heart of the UK's foreign and domestic strategies. Thus, in a major contextualising chapter, Keeble explores the complex links between Fleet Street and the secret state. Other areas examined include:

The Falklands/Malvinas conflict and the creation of the new militarist consensus.
The demonisation of dictators such as Saddam Hussein, of Iraq, Col. Gaddafi, of Libya, and Slobadan Milo?evic, of Serbia.
The symbolic significance of the censorship regime during the Gulf conflict of 1991.
The press and the manufacture of humanitarian warfare: Iraq in the 1990s, Somalia and the war against Yugoslavia 1999.
The myth of Gulf War 2 of 2003.

Keeble draws from a vast range of sources: interviews with journalists, theoretical approaches, autobiographies, biographies, histories of the secret state, secret warfare and the Middle East, academic journals, newspapers, magazines - and mainstream and alternative/progressive/peace movement websites.


LAST WORDS? How can journalism survive the decline of print?
Edited by John Mair, Tor Clark, Neil Fowler, Raymond Snoddy and Richard Tait

It is the fundamental question facing modern journalism. Can print journalism survive the digital tsunami? In the developed world newspapers are closing regularly and journalists live in constant fear of redundancy. Can journalism stay alive in this maelstrom? A distinguished group of journalists and industry experts offer their authoritative views on this, the big question, in this the eighteenth of the Abramis 'Hackademic' series, which analyses the biggest issues facing the media and freedom of expression in today's world.

Contributors include:
Richard Aucock, Catrina Albeanu, Steve Auckland, David Banks, Joely Carey, Clive Couldwell, Jim Chisholm, Tor Clark, Vanessa Clifford, Peter Cole, Paul Connew, Tim Crook, Sean Dodson, Torin Douglas, Tom Felle, Katherine Hayes, Alan Geere, Mike Gilson, Roy Greenslade, Dave Harte, David Hayward, Jeff Henry, Savyasaachi Jain, Dylan Jones, Paul Lashmar, Richard Lance Keeble, William Lewis, Xin Liu, David Lloyd, Donald Macintrye, Barry McIlheney, Brian Murphy, Rachel Oldroyd, Eamonn O'Neill, Roger Parry, Keith Perch, Tim Pollard, Peter Preston, John Ridding, Raymond Snoddy, Adam Smith, Mark Spilsbury, Tom Standage, Richard Tait, Lorna Tilbian, Sir Ray Tindle, Mark Thompson, Andrew Williams, Doug Wills, Dong Dong Zhai and Guy Zitter



History of the NASUWT
by Nigel de Gruchy

"Give us justice or we fight!" was the 1919 clarion call of the Union's founding leaders which echoed down the years. Whether it was outrageous denial of recognition, or low pay with negotiations conducted in secrecy, or voluntary 'duties' taken for granted, or controversial hikes in pension contributions (1956 and 1972 are being repeated today) or being expected to teach disruptive pupils in impossible circumstances, the NASUWT believed in the unique feature distinguishing a genuine trade union from other types of organisation – the willingness of employees to challenge by direct action gross injustice perpetrated by employers and government.

However, the NASUWT preferred compromise and consensus. National incomes policies and social contracts were supported, subject to fairness and even application to all. Third party intervention in salary negotiations proved more productive than the 'jungle of free collective bargaining'. The History of the NASUWT ends on an optimistic and positive note welcoming the Social Partnership with the Labour Government in the early 2000s. The wanton destruction of that productive relationship between government and all but one of the school teacher unions after the general election of 2010 by the Coalition Parties is in the words of the author "reckless and deplorable".


| | |
| --- | --- |
| | Information |
For more information please contact us:
e:
publish@abramis.co.uk

t: 01284 717884
f: 01284 717889
| | |
| --- | --- |
| | Sales Chart |
1

Anti-Social Media?




John Mair, Tor Clark, Neil Fowler, Raymond Snoddy




9781845497293

2

Brexit, Trump and the Media




John Mair, Tor Clark, Neil Fowler, Raymond Snoddy, Richard Tait




9781845497095

3

Last Words?




John Mair, Tor Clark, Neil Fowler, Raymond Snoddy, Richard Tait




9781845496968

4

Particle Physics, Dark Matter and Dark Energy




David Chapple




9781845494773

5

Mirage In The Desert? Reporting The 'Arab Spring'




John Mair, Richard Lance Keeble




9781845495145

6

Data Journalism




John Mair, Richard Lance Keeble




9781845496166

7

Data Journalism: Past, Present and Future




John Mair, Richard Lance Keeble, Megan Lucero, Martin Moore




9781845497149

8

George Orwell Studies Vol.3 No.1




Richard Lance Keeble




9781845497347

9

Music On Deaf Ears




Lucy Green




9781845493141

10

The Ideal and the Real - Kant's Theory of Space, Time and Mathematical Construction




A T Winterbourne




9781845491987
| | |
| --- | --- |
| | Latest Titles |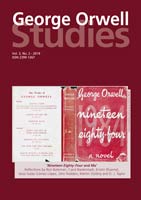 George Orwell Studies Vol.3 No.2


Richard Lance Keeble,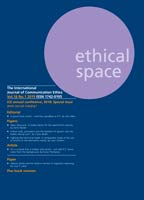 Ethical Space Vol.16 Issue 1


Richard Lance Keeble, Donald Matheson, Sue Joseph, Shannon Bowen,