| | |
| --- | --- |
| | about abramis |
abramis is a new academic publisher that specialises in the innovative on-demand publishing model.

Combining experience of the traditional publishing industry with expertise in new technologies and processes, as an academic publisher we offer a wide range of publishing services and solutions that are designed to meet the needs of today's academic authors.

Focusing on academic titles and programme related materials for students, the publishing model delivers benefits to the author in terms of premium royalty payments and also in the time taken to bring a title to market, which can be under four weeks for a finished manuscript...


| | |
| --- | --- |
| | Featured Title |
LAST WORDS? How can journalism survive the decline of print?
Edited by John Mair, Tor Clark, Neil Fowler, Raymond Snoddy and Richard Tait

It is the fundamental question facing modern journalism. Can print journalism survive the digital tsunami? In the developed world newspapers are closing regularly and journalists live in constant fear of redundancy. Can journalism stay alive in this maelstrom? A distinguished group of journalists and industry experts offer their authoritative views on this, the big question, in this the eighteenth of the Abramis 'Hackademic' series, which analyses the biggest issues facing the media and freedom of expression in today's world.

Contributors include:
Richard Aucock, Catrina Albeanu, Steve Auckland, David Banks, Joely Carey, Clive Couldwell, Jim Chisholm, Tor Clark, Vanessa Clifford, Peter Cole, Paul Connew, Tim Crook, Sean Dodson, Torin Douglas, Tom Felle, Katherine Hayes, Alan Geere, Mike Gilson, Roy Greenslade, Dave Harte, David Hayward, Jeff Henry, Savyasaachi Jain, Dylan Jones, Paul Lashmar, Richard Lance Keeble, William Lewis, Xin Liu, David Lloyd, Donald Macintrye, Barry McIlheney, Brian Murphy, Rachel Oldroyd, Eamonn O'Neill, Roger Parry, Keith Perch, Tim Pollard, Peter Preston, John Ridding, Raymond Snoddy, Adam Smith, Mark Spilsbury, Tom Standage, Richard Tait, Lorna Tilbian, Sir Ray Tindle, Mark Thompson, Andrew Williams, Doug Wills, Dong Dong Zhai and Guy Zitter



After Leveson? The Future for British Journalism
Edited by John Mair

Was Lord Justice Leveson really the harbinger of the new and the end of the newspaper world as we know it and as he was portrayed to be? The War for Leveson's Ear has been fought by Britain's newspaper industry in the High Court in the Strand over eight months of open hearings. The cacophony surrounding his Report pre and post publication on November 29th 2012 was a sight and sound to behold.

Contributors include:
Dorothy Byrne Head of News and Current Affairs Channel Four; Hugo De Burgh Professor & Director China Media Centre University of Westminster; Duncan Campbell Former Crime Correspondent, The Guardian; Bernard Clark Inventor Watchdog BBC, Hard News Channel Four; Paul Connew, Former Editor Sunday Mirror; Peter Cole Professor Former Editor Sunday Correspondent, Deputy Editor The Guardian; Sir Harold Evans Former Editor Sunday Times/Times; Ivor Gaber Professor City University; Phil Harding former Controller, Editorial Policy BBC; Nicholas Jones former BBC industrial and political correspondent; Natalie Peck Researcher Hacked Off Campaign; Julian Petley Professor of Screen Media Brunel University; Dominic Ponsford, Editor Press Gazette; Peter Preston Former Editor The Guardian; Richard Sambrook Director Centre for Journalism Cardiff University former Director News, Director Sport and Director Global News BBC; Raymond Snoddy Former Media Editor The Times, Presenter Hard News Channel Four/Newswatch BBC News; Mick Temple Professor Staffordshire University; John Tulloch Professor Lincoln University

Roy Greenslade's Guardian serialisation:
http://www.guardian.co.uk/media/greenslade/2013/apr/04/leveson-report-newspapers


History of the NASUWT
by Nigel de Gruchy

"Give us justice or we fight!" was the 1919 clarion call of the Union's founding leaders which echoed down the years. Whether it was outrageous denial of recognition, or low pay with negotiations conducted in secrecy, or voluntary 'duties' taken for granted, or controversial hikes in pension contributions (1956 and 1972 are being repeated today) or being expected to teach disruptive pupils in impossible circumstances, the NASUWT believed in the unique feature distinguishing a genuine trade union from other types of organisation – the willingness of employees to challenge by direct action gross injustice perpetrated by employers and government.

However, the NASUWT preferred compromise and consensus. National incomes policies and social contracts were supported, subject to fairness and even application to all. Third party intervention in salary negotiations proved more productive than the 'jungle of free collective bargaining'. The History of the NASUWT ends on an optimistic and positive note welcoming the Social Partnership with the Labour Government in the early 2000s. The wanton destruction of that productive relationship between government and all but one of the school teacher unions after the general election of 2010 by the Coalition Parties is in the words of the author "reckless and deplorable".


The Phone Hacking Scandal: Journalism on Trial
Revised Second Edition
edited by John Mair & Richard Keeble

Hackgate is the biggest scandal to engulf the mainstream press in decades. What started as a small bush fire – with News of the World royal editor and his private detective friend Glenn Mulcaire being detained at Her Majesty's pleasure in 2007 for hacking illegally into the phones of the royal family and others – became a forest fire destroying countless reputations (and the NoW) in its wake.

The first edition, published in February 2012, soon became the standard text on the Leveson Inquiry into the culture, practices and ethics of the British press.

It was serialised over twenty five days in the Media Guardian and read by Lord Justice Leveson himself. This second edition updates the thirty original contributions and includes new material from Sir Harold Evans, Roy Greenslade and Ray Snoddy on Leveson and after. Other contributors include Chris Atkins, Steven Barnett, Patrick Barrow, Teodora Beleaga, Daniel Bennett, Damian Paul Carney, Brian Cathcart, Glenda Cooper, the Co-ordinating Committee for Media Reform, Tim Crook, Sean Dodson, Sallyanne Duncan, Chris Frost, Ivor Gaber , Tony Harcup, Phil Harding, Huw L. Hopkins, Mike Jempson, Nicholas Jones, Tim Luckhurst, Kevin Marsh, Ben McConville, Jackie Newton, Eamonn O'Neill, Richard Peppiatt, Wayne Powell, Stewart Purvis, Alan Rusbridger, Justin Schlosberg, Kate Smith, Judith Townend, John Tulloch and Barry Turner.

Edited by Richard Lance Keeble and John Mair, it is a 'must read' for all concerned about journalism standards and all involved in journalism and journalism education – either as teachers or students.
| | |
| --- | --- |
| | Information |
For more information please contact us:
e:
publish@abramis.co.uk

t: 01284 717884
f: 01284 717889
| | |
| --- | --- |
| | Sales Chart |
1

Last Words?




John Mair, Tor Clark, Neil Fowler, Raymond Snoddy




9781845496968

2

Particle Physics, Dark Matter and Dark Energy




David Chapple




9781845494773

3

The Challenge of Value




Harry Macdivitt, Mike Wilkinson




9781845494490

4

Data Journalism: Inside the global future




Tom Felle, John Mair, Damian Radcliffe




9781845496630

5

Data Journalism




John Mair, Richard Lance Keeble




9781845496166

6

Accidents: Causes, Investigation and Prevention




James Thornhill




9781845495084

7

Music On Deaf Ears




Lucy Green




9781845493141

8

Experimental Statistics using MINITAB




Colin Weatherup




9781845492083

9

After Leveson? - The Future for British Journalism




John Mair




9781845495763

10

Theory of Evolution and Relaxation in Multi-Spin Systems




Danuta Kruk




9781845491765
| | |
| --- | --- |
| | Latest Titles |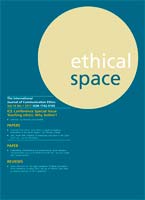 Ethical Space Vol.14 Issue 1


Richard Lance Keeble, Donald Matheson,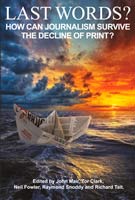 Last Words?


John Mair, Tor Clark, Neil Fowler, Raymond Snoddy,